Cass Branch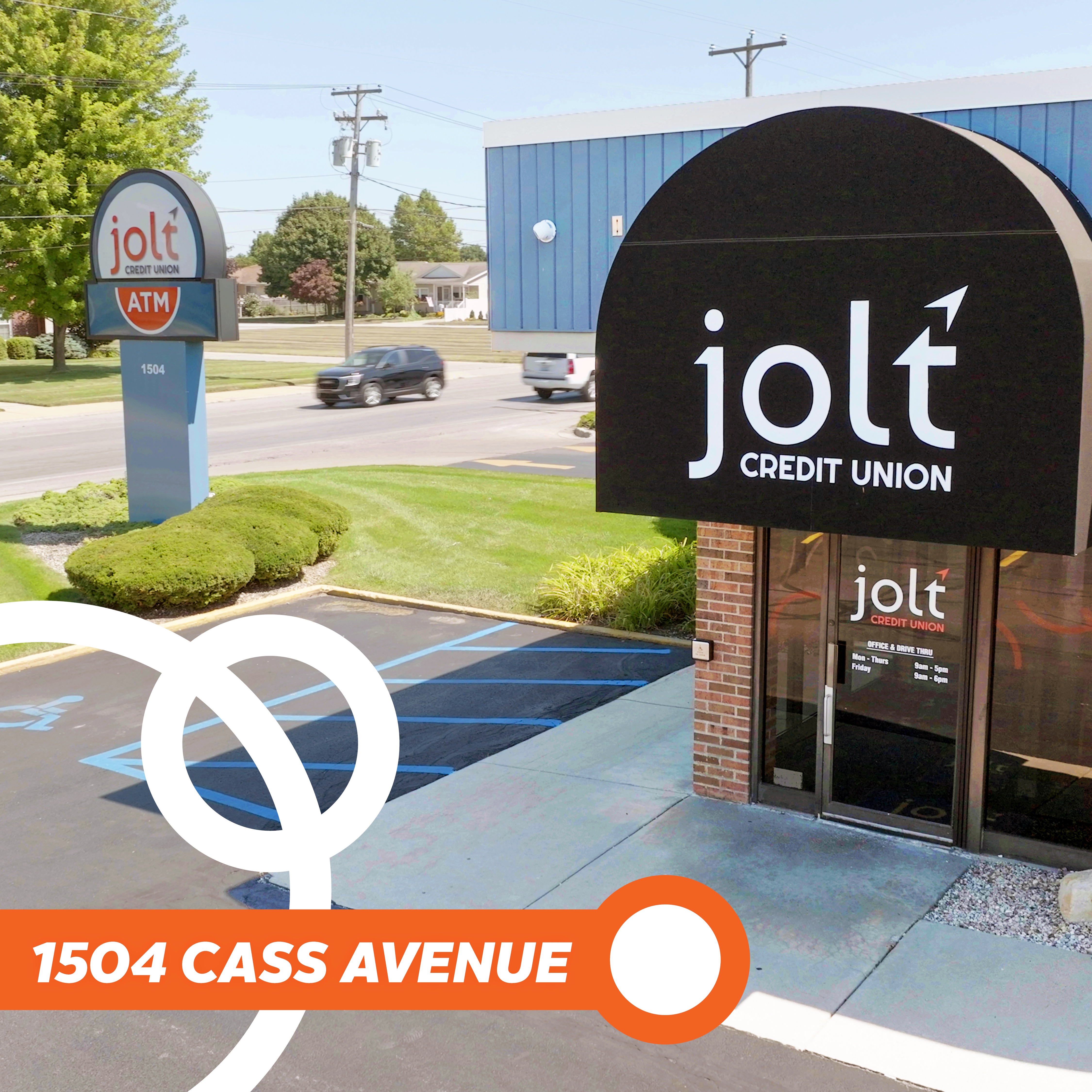 After an incredible journey serving our community for 37 years, our Cass Avenue branch in Bay City has closed its doors.
Over the years, Jolt has been committed to providing exceptional service and convenience to our members. However, changes in banking trends and evolving member preferences have led to a significant decrease in foot traffic at this branch. This decline, combined with the proximity and usage of two other accessible branches, has compelled us to make the difficult decision. While this branch closure may bring a sense of nostalgia and change, we want to assure our members that their needs remain at the forefront of our decision-making process.
We would like to express our deepest gratitude to the members who have been loyal patrons of this location. Your trust and support have been invaluable to us, and we appreciate your understanding during this transition. We encourage you to continue your banking activities seamlessly at our nearby branches, 915 S. Euclid and 3015 Center Rd., which are conveniently located and fully equipped to meet your financial needs.
Our team will work tirelessly to ensure a smooth transition for all members impacted by this decision. We can't wait to welcome you to our other branches with open arms.
With heartfelt appreciation,
Jolt Credit Union Team
« Return to "Blog"
Go to main navigation