Find a Branch or ATM
Find a Location
Legend
&nbspDrive-thru
&nbspOnsite ATM
&nbspNight Deposit
&nbspATM Accepts Check Deposits
&nbspATM Accepts Cash Deposits
&nbspExpress Branch - Self Service Only
Jolt Credit Union Branch
Saginaw
1002 S. Washington Ave.
Saginaw, MI 48601
Bay City
915 S. Euclid Ave.
Bay City, MI 48706
Coin machine at this location
Essexville
3015 Center Ave.
Essexville, MI 48732
Coin machine at this location
Midland
2106 N Saginaw Rd.
Midland, MI 48640
Coin machine at this location
Locations & Hours
Office Locations

Hours

Saginaw - Main Office

6180 State Street
Saginaw, MI 48603
1-989-799-8744
1-800-798-2328


| | |
| --- | --- |
| Monday - Thursday | 9am - 5pm |
| Friday (Lobby) | 9am - 6pm |
| Friday (Drive Thru) | 8am - 6pm |
| Saturday (Drive Thru Only) | 9am - 12pm |

Saginaw

1002 S. Washington
Saginaw, MI 48601
1-989-799-8744 ext. 200

| | |
| --- | --- |
| Monday - Thursday | 9am - 5pm |
| Friday | 9am - 6pm |

Bay City

915 S. Euclid Avenue
Bay City, MI 48706
1-989-799-8744 ext. 400

Driving Directions

| | |
| --- | --- |
| Monday - Thursday | 9am - 5pm |
| Friday | 9am - 6pm |
| Saturday (Drive Thru Only) | 9am - 12pm |

Essexville

3015 Center Avenue
Essexville, MI 48732
1-989-799-8744 ext. 600

Driving Directions

| | |
| --- | --- |
| Monday - Thursday | 9am - 5pm |
| Friday | 9am - 6pm |

Midland

2106 N. Saginaw Rd.
Midland, MI 48640
1-989-799-8744 ext. 350

Driving Directions

| | |
| --- | --- |
| Monday - Thursday | 9am - 5pm |
| Friday | 9am - 6pm |
ATM Locators
The maximum 24-hour ATM withdrawal limit is $700.
Fee-Free Access to your Money, Almost Anywhere with our partnership with CO-OP Network and Alliance One.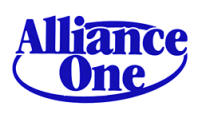 24/7 surcharge free access at any ATM displaying the Alliance One or CO-OP Network logo.
Locate a CO-OP ATM from your phone by simply texting your location (address, intersection or zip code) to 91989 and you will get the nearest CO-OP ATM location to you. Texting fees may apply.
Unlimited access to any of Jolt's ATMs.
To change your PIN, call (866) 985-2273.
Go to main navigation