GAP Plus
*Not NCUA/NCUSIF Insured
A wrecked vehicle can wreck your finances if you owe more on your loan than your insurance will pay. GAP Plus is like an airbag for your vehicle.
Guaranteed Asset Protection (GAP) Plus can help fill the gap between what your vehicle insurance will pay and what you owe on your loan, to cushion you against sudden out of pocket expenses if your vehicle is deemed a total loss. GAP Plus may cancel part of your next loan with your credit union, when you purchase a replacement vehicle. GAP Plus can help lighten the financial burden for you and the people you care about.
All of this coverage is available for a one-time premium of $525.00.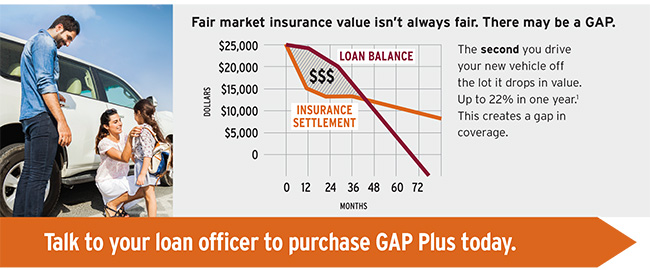 1% for a typical vehicle in America. Edmunds, "How long should my vehicle loan be?", http://www.edmunds.com/ vehicle-loan/how-long-should-my-vehicle-loan-be.html March 2015.

JOLT PAYMENT PROTECTION
*Not NCUA/NCUSIF Insured
Life can be wonderful. But it an also get complicated when unexpected things happen. Protecting your loan balance or loan payments against death, disability, or involuntary employment could help protect your finances. This protection could cancel your loan balance or payments up to the contract maximum.
Jolt Payment Protection adds protection for life events such as accidental dismemberment, terminal illness, hospitalization, family medical leave, and the loss of life of a non-protected dependent. Protect your loan balance or loan payments today so your family can worry a little bit less about tomorrow.
Purchasing is voluntary and won't affect your loan approval. It's simple to apply. Ask your loan officer about eligibility, conditions and exclusions.*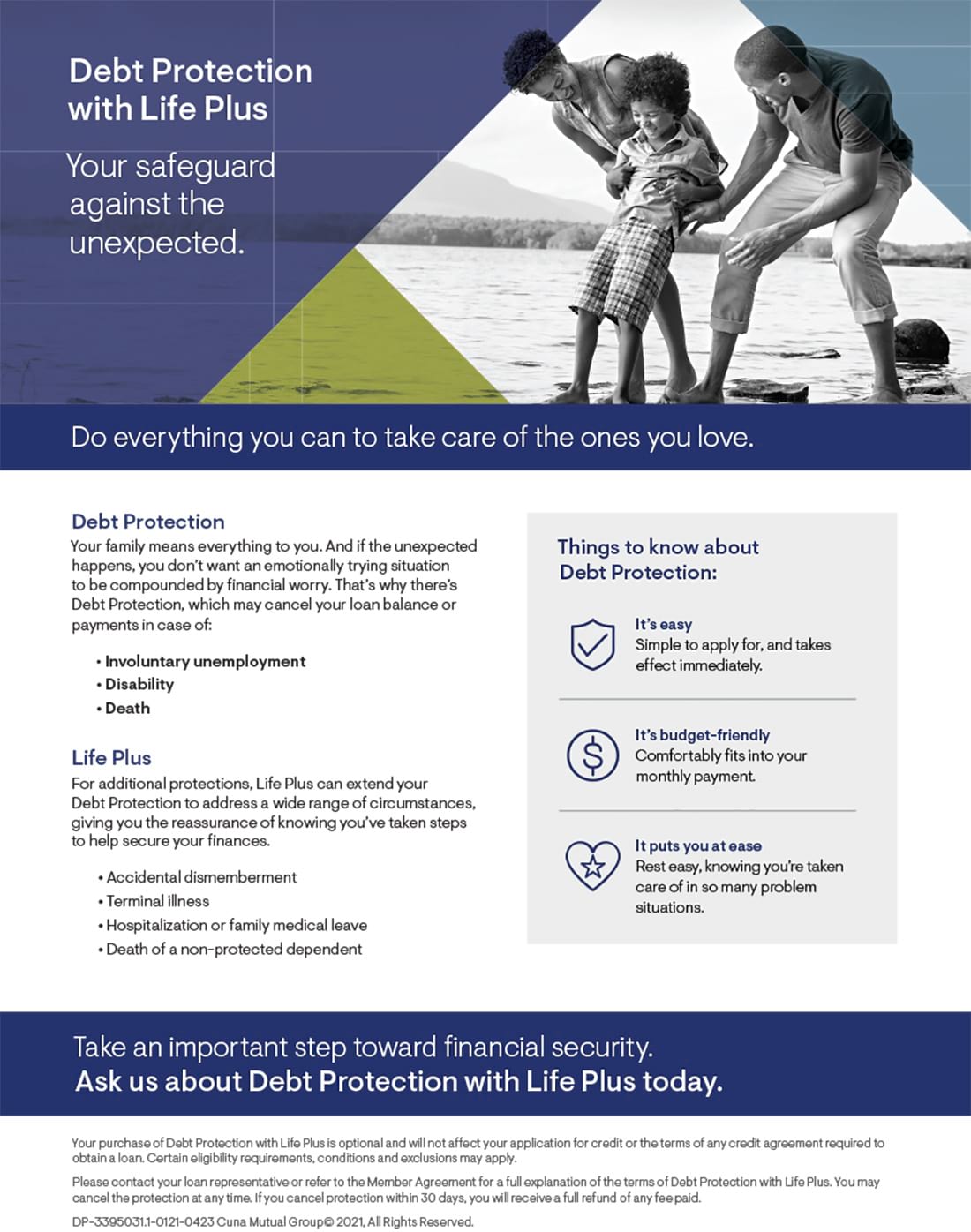 Go to main navigation