The Event Park in Saginaw Just Got A Little Cooler...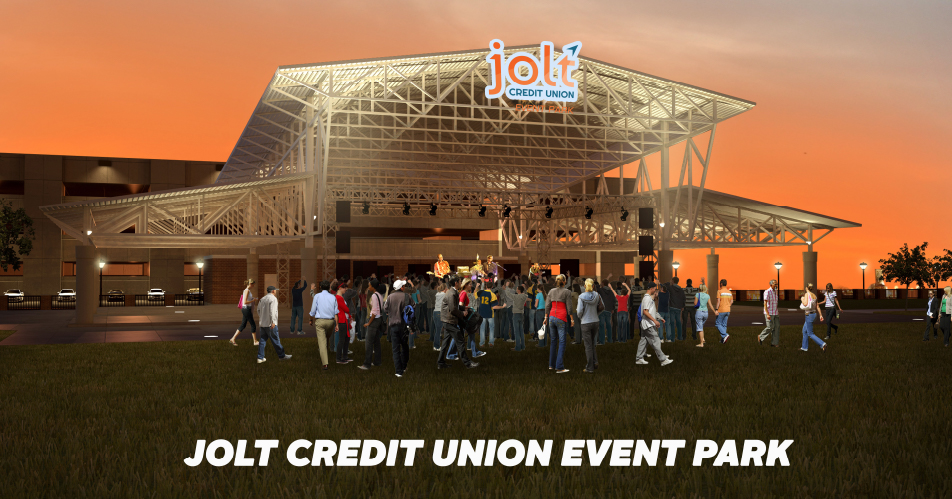 Saginaw, MI: Jolt Credit Union has acquired the naming rights of Saginaw's downtown event park across from The Dow Event Center.
"The Event Park has become an integral venue in the region, and there is no better way for Jolt Credit Union to show that we plan to continue to be woven into the fabric of our community than through this partnership," Jolt Credit Union President/CEO Alan Watson said.
Bridget Staffileno, VP for Community Affairs at Jolt Credit Union stated, "I couldn't be more excited! This is an absolutely perfect fit for us because whenever we commit to a community project, we go all in! We have an incredible opportunity to help elevate the events that are already at the event park while creating new ones. The event park just got cooler!"
According to a spokesperson from the venue, the new partnership will be positive for the entire community.
"We are ecstatic about the opportunity to partner with such a dynamic and community-centric organization as Jolt Credit Union on the naming rights for the Event Park. We look forward to partnering with them for years to come and continuing to engage our community with great events and concerts in the great environment that Jolt Credit Union Event Park provides," said Jon Block, General Manager for Jolt Credit Union Event Park and The Dow Event Center.
The Saginaw Spirit joins the venue in welcoming Jolt Credit Union as a new partner.
"We welcome Jolt Credit Union with open arms, as our new naming rights partner to the Event Park." said Spirit President and Managing Partner Craig Goslin. "Jolt Credit Union is a major ingredient of the fabric of our community and has great people. With this announcement, Riverfront Saginaw will be enhanced as together with Facility Manager ASM Global we hope to create new and exciting entertainment opportunities in the Jolt Credit Union Event Park for years to come."
The outdoor venue, built in 2013, includes a 10,000 sq. foot pavilion, a main stage and a green space designed to attract a wide range of events and draw people to downtown Saginaw. Jolt Credit Union Event Park is a safe and economical place in the community for people of all ages and scopes from around the region to gather for a wide variety of events. The 5500 capacity Jolt Credit Union Event Park is available for concerts, community events, fundraisers and more.
Jolt Credit Union is a full-service financial institution offering loans, savings accounts and checking accounts. The credit union has locations in Bay City, Essexville and Saginaw in Michigan.
# # #
« Return to "Blog"
Go to main navigation