Jolt Credit Union Wins MemberXP 2022 Best of the Best Award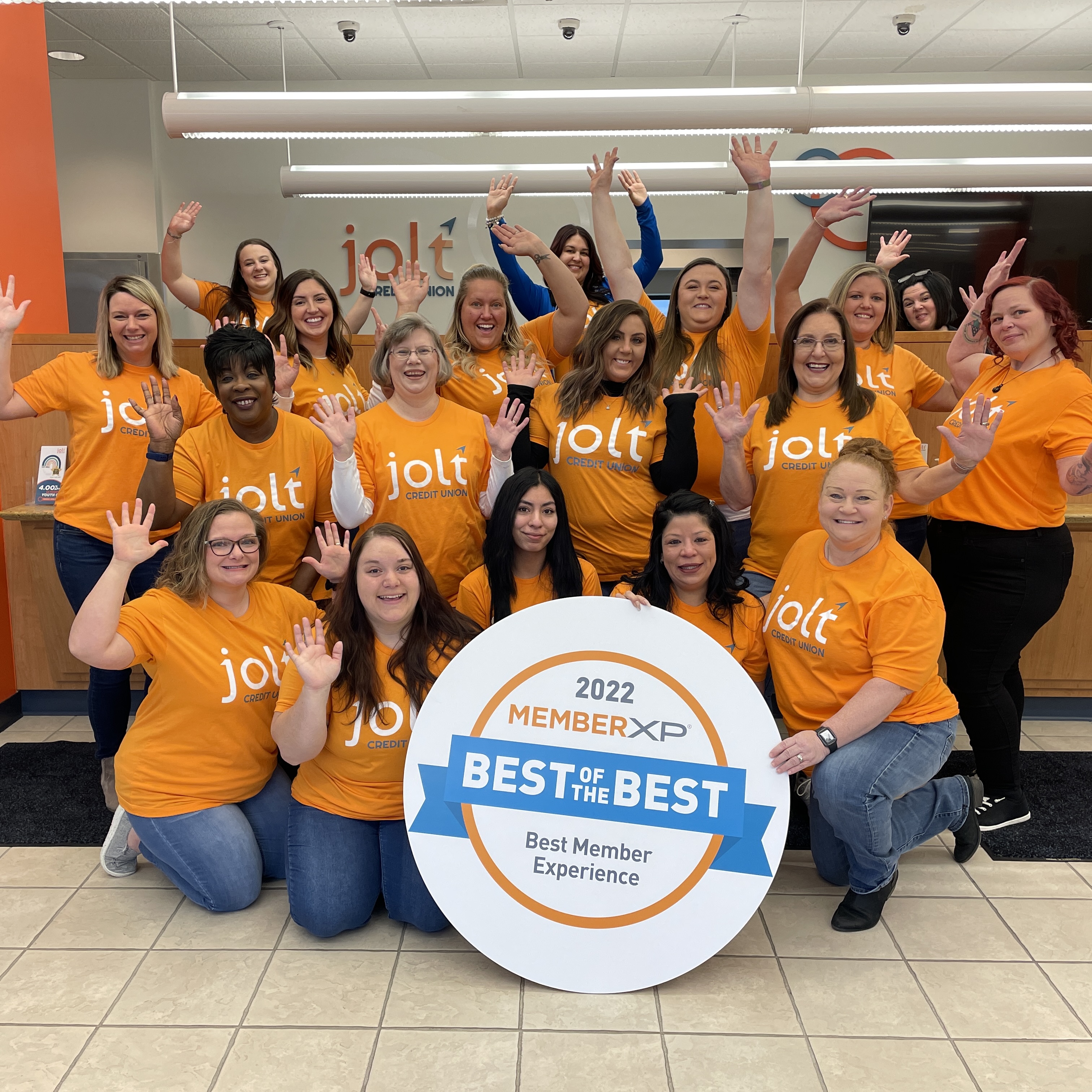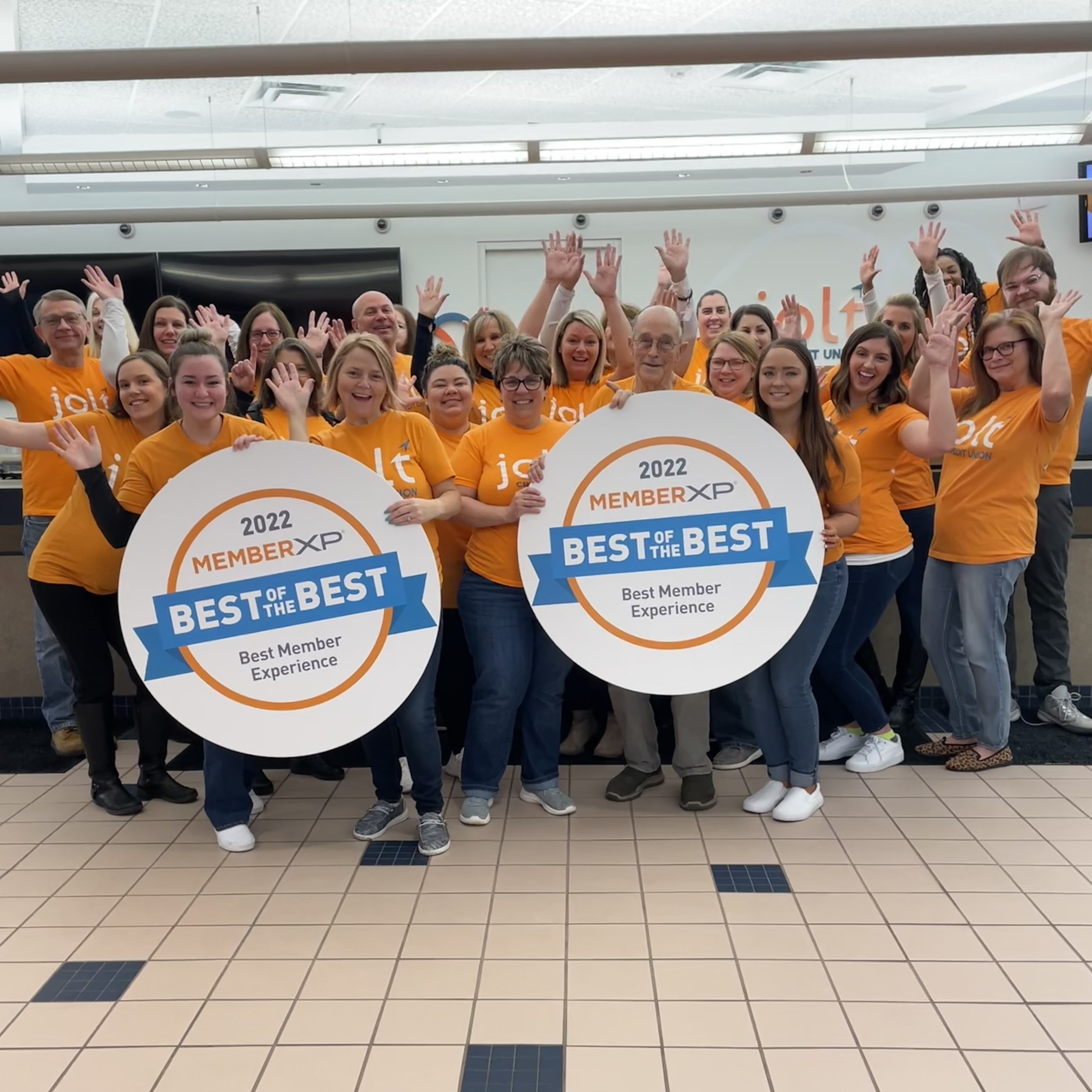 Saginaw, MI—MemberXP, a member experience management software from CU Solutions Group, has named Jolt Credit Union one of their 2022 Best of the Best award winners. The coveted Best of the Best award is given annually to credit unions that consistently provide exceptional service, as reported by their own members. Only the highest-performing credit unions using the MemberXP platform are given this honor.
"Our more than 26,000 members at Jolt Credit Union deserve to do business with a financial institution that respects them and works in their best interests. I am proud of our team for being all in by providing extraordinary service and educating members on how to improve their financial lives," said Alan Watson, President/CEO of Jolt Credit Union.
"In an increasingly competitive landscape, credit unions continue to demonstrate their greatest differentiator: the ability to build member relationships that deliver stellar service as well as deep, personal insight," said David Dean, Chief Operating Officer, Marketing Solutions at CU Solutions Group. "The Best of the Best awards bring much-deserved recognition to those at the forefront of the industry, who excel in their efforts to improve user experience, customer service and access to tools and information."
###
About Jolt Credit Union
Jolt is a member-focused and community active Credit Union, who has been helping members build stronger, happier lives for over 60 years with easy-to-use banking tools.
« Return to "Blog"
Go to main navigation